In recognition of 'Major' (now Colonel) Tom's 100th birthday; and the public's overwhelming response to his '100 laps of the garden' before today (in which he thought he might raise a £1000…..) I thought I would add to this story by asking my wonderful team what 'reasons to be cheerful' they have had during this period of lock-down. Here's how they replied;
Cath –
As Ian Dury sang….
Reasons to be cheerful
Part one
my neighbour has raised £795 for Cornwall Hospice Care by selling her honey to anyone who walks by – kindness and consideration has flourished
Part two
All our normally invisible key workers, like dustbin men, posties, check out people are now treated with respect and appreciated for the day to day work they continue to do
Part three
Britain is leading the way in finding a vaccine for CV19 – very proud
and as the song ends…
A bit of grin and bear it, a bit of come and share it
You're welcome we can spare it
Tam
The roads are quiet. Great for running down and cycling along
Hannah
FaceTime with friends and family
Aleks B
It makes me happy to read about dolphins in Venice, goats invading Welsh towns, wild cats prowling cities in Chile, healing of the ozone layer. Perhaps COVID is an excellent reason to focus on the environment?
I am enjoying the extra time spent with my other half. We are exploring on foot where we live. Also, we are doing stuff that we always postponed because of our busy lifestyles.
Frances
The Easter Bunny and the Tooth Fairy were officially announced as key workers.  This saved a lot of explaining for our family, especially as the youngest has had 4 teeth fall out in lockdown!
The wonderful weather we have been having resulting in more time in the garden, pottering, planting and playing with the children.
How much humour has been shared on social media and how creative everyone has been making us all laugh.
Chelle
Animals are reclaiming back the land we stole from them bbc.co.uk/newsround/51977924
Harry
My reason to be cheerful is having a great space at home to be able to work from during this lockdown.  I have all of the equipment I need to perform my job and I am able to do it in the comfort of my home.  I started my new job during this lockdown and the transition has been incredibly smooth, which I am extremely thankful for to Mike and the rest of the team here at The Peloton.  Although I am very eager to 'properly' start my new job in the actual office, I consider myself lucky to have what I do in this tough time.
Chris
You can still order beers, most breweries are still delivering – got some Verdant on the way
It's a great time to slow down and take enjoyment from things you normally put off as FOMO can take over sometimes eg Growing veg, Brewing beer, making bread (if you can find flour) and building things (such as a pallet bar)
Alf
Amount of friends constantly checking in on me and sending me things in the post.
Laura
Spending quality time with family and enjoying a simple quieter paced life.
Speaking to good friends regularly and reconnecting with other friends that you'd previously lost touch with.
Ordinary people (the likes of Colonel Tom) doing extraordinary things for our NHS workers – simply amazing.
Enjoying nature in a beautiful county. And outside of Cornwall pollution is down and wildlife is thriving.
Summer is on the horizon…*
Ben
This change has really turned on its head how we value certain workers and professions. Many hard workers, up until now, have not received credit for the work that they do and how it has afforded us our fantastic day-to-day lifestyles that in this day and age we have come to take for granted. The pain and disruption that we are currently experiencing is, in a manner of speaking, a huge gift that will forever stick with us who have experienced it. It will act as a reference point for us going forward, to remind us of everything that's great in our lives and to provide the perspective required to drive that point home.
Dan
Teething gel!
Being able to exercise outside during lockdown. Many people in other countries cannot!
Lisa
At such scary and unknown times, it is easy to focus on the negative. To pause and take some time to refocus on what is important in life and look at the positive things that are happening, makes it all seem a little less awful. You only need to read the news to see the amazing things people are doing. Below is a list of the things that make me cheerful, but I'm sure they apply to many others!
-The extra time in the garden- it was the hottest April on record
-Pets have their owners at home with them more
-Pollution levels dropping- there are some wonderful pictures of a 'cleaner' Venice
-Watching those box sets/films that you have been wanting to for ages
-No school run/packed lunches/after school clubs/forgotten PE kits
-More time to read and listen to music
-Creating challenges for ourselves- mine is currently following a 30 day programme of Yoga
-Spending time as a family
Adam
My reasons to be cheerful are that I am able to go out and discover new places which are local and had no idea existed and also being able to spend more time with my family.
Brad
The sun is out
Del
Cheerful that I haven't driven anywhere in days
Cheerful that I'm in Cornwall for lockdown
Cheerful that Anne's Pasties are still delivering
Cheerful that the Falmouth Anteater Fan Association (FAFA) still meet for a weekly Zoom
And cheerful that my boss has got a sense of humour
Emm
During these testing times, here are some of my reasons to be cheerful:
-Community Spirit and Compassion
-Hundreds of thousands signing up to volunteer for the NHS army
-People helping out their more vulnerable neighbours
-Displays of human kindness
-Colonel Tom who is 100 today has raised £30m for the NHS
-The Great British camp out
-Reduced pollution of both air and water
-Clear waters and clean air in Venice
-Support for local business
-Instead of shutting up shop local business have changed their offerings by providing delivery services, or zoom workouts, and are all being supported by the local community
Me
From a business perspective I have loved the innovative ways that people have adapted at this time. From simple things like restaurants changing their proposition from eat in to eat out, to the guy who bought a new pick up right at the start of this just as his normal work dried up – popped one advert on facebook to deliver garden materials…..280 orders in under 24 hours.
From a home perspective doing all those jobs that I have been promising myself I'd do…..but need another 6 months of lockdown – ha ha!
Reflection…
Is it odd that in the dynamic consumer environment we have lived in all our lives (…up until about 40 days ago), by and large, the sum cost of everything that people are absolutely loving just now is……….zero? Want the things you have, not have the things you want?
And maybe the bigger question is, having tasted this 'other world' do you really need lockdown for a very large part of it to continue? Ctrl-Alt-Del……. it's your call.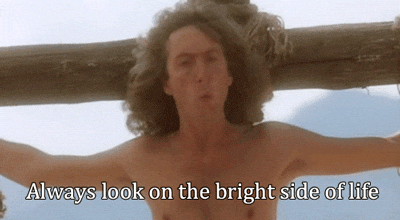 As always, let me have your questions. My contact details are
-Landline – 01326 660022
-Mobile/WhatsApp/Text – 07779799995 – Mike Hutchinson
-Zoom ID – 205 677 7765 – Mike Hutchinson
---